The Ancestors know how to make things work. In their constant, cosmic blend between the invisible and the tangible, they have caused historic blinders to drop from the eyes of those who Martin Luther King might have called in an earlier time "white moderates." Here's some proof: last month, two organizations I am associated with — the National Coalition of Blacks for Reparations in America (N'COBRA) and the Institute of the Black World/the National African American Reparations Commission (IBW/NAARC) — were recipients of general support grants from the John D. and Catherine T. MacArthur Foundation in order to, in the words of MacArthur, "promote the concept of cultivating a culture of collaboration to heal and empower Black families and communities." In the year since George Floyd's and Breonna Taylor's deaths, the Foundation distributed $80 million to 37 organizations for racial justice work.
The genesis of my impact with these groups began with my coming of age in the now-celebrated "Movement" days of the late 60's and early 70's. Young, inquisitive and rebellious, combined with growing up Black in the nation's capital, I constantly felt the lack of power and it flustered and frustrated me. However, in all my pain, I found a magic word — one way more powerful than Shazam or Abracadabra or Open Sesame, one that gave my frustration definition.
Reparations!
To find a word, a term, a concept one is searching for, imbues a person with purpose, passion and drive. Indeed, the word itself can define the world and then give direction to the deed.
Reparations for not only the unfathomable horrors including tortures and rapes inflicted upon Black human beings during the enslavement era; but also for laws, policies and practices that evolved into the black codes, peonage system, chain gangs, sharecropping, denial of benefits of the Homestead Act and the GI bill, redlining, lynchings, massacre of entire communities, the health, wealth and educational inequities, trans-generational trauma embedded within our genes, voting, policing, mass incarceration and the terrorism against African-descended people throughout the centuries. A straight line connecting past and present.
The historic genealogy unfolded inside my mind: Callie House, who demanded it in the 19th century. Marcus Garvey and one of his followers, Queen Mother Moore, the Black Panther Party, the Republic of New Afrika and many others, such as N'COBRA, who continued the drumbeat into the 21st. It was a quiet storm that had always echoed; there was no substantial period in American history where Black people neglected the reparations claim. Even King called for its equivalent — a Bill of Rights for the Disadvantaged, a proposal that would have provided redress for both the historical victimization and exploitation of Blacks as well as their present-day degradation.
As a high school student armed with historical facts linking the hideous past with the ugly present, I set out to convert. The result? I was often ridiculed, called by my classmates "Lil' Black" — too militant, too extreme. America ain't never gonna give that.
So today's MacArthur announcement showed that we don't know the impact our past actions may have on the present and future paths of others. The solution is doing the work while treading winding routes. Back in the day, "Lil' Black" would never have believed that the mainstream America she thought she knew so well would shift in her direction. She would not have dreamed that one day she would hobnob on Capitol Hill with the bill's original sponsor, U.S. Rep. John Conyers, or its successor sponsor, U.S. Rep. Sheila Jackson Lee, some 30 years later. She would never have entertained the thought that one day she may actually sit under the shade of trees she worked all her life to plant.
Thus, my sweat and tears in the reparations movement carries a valuable lesson for both myself as well as today's young activists. It's not just the cliché about struggle equaling progress, or the equally time-worn idea of perseverance reaping rewards. The simple key: believe in what you do, with all of your heart and bone. On good days and bad years. When you are laughed at and when you are taken seriously. Insider or outsider. For it is the belief, the faith that you will win that endures.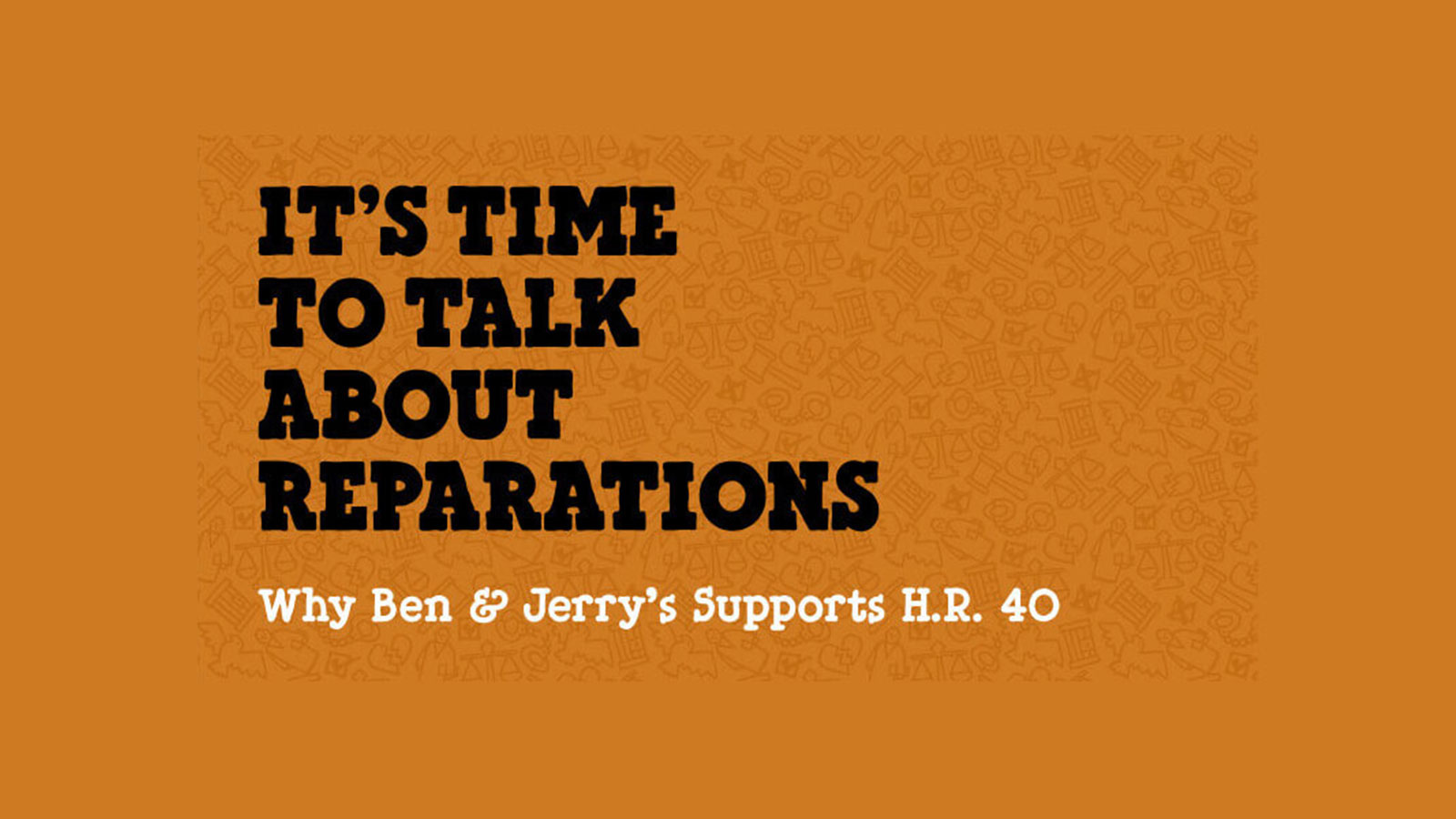 Although there is still a pandemic to conquer, law enforcement madness to reign in and the ongoing threat of open and organized white supremacy threatening democracy, I am surprisingly optimistic. Because mainstream America is not only beginning to believe in reparations, but work toward it, as People Power is spreading everywhere from the streets to the "sweets" of Ben and Jerry's.